안녕하세요 랩몬스터입니다. 사실 저 랩 잘 못합니다.
Hi, I'm Rap Monster. Actually I can't rap well.
기대했던분들 미안해요;
I'm sorry to all the people who are waiting for us.
숨겨왔던 내 춤을 향한 투혼.. 그 불꽃..★ 오늘부터 댄스몬스터로 이름 바꿀게요
I've hid my spirit towars dancing… that flame…★ From today I'll change my name to Dance Monster
힙합이 너무너무 싫어요
I really really hate hip-hop
오늘부터 랩접고 소몰이창법으로 전향합니다; 거부는 거부염
From now on I won't rap but sing, I'll refuse to do so.
안녕하세요 제이홉입니다. 전 사실 방시혁피디님 숨겨둔 아들입니다.(단호)
Hello, I'm J-Hope. I'm actually the secret son of Bang Shinhyeok PD
안녕하세요 오늘부로 슈가에서 솔트로 개명한 솔트입니다!
Hello, from now I'll be called Salt instead of Suga. I'm Salt!
슈가&제홉&랩몬 우리는 오늘도 역시 밤샘작업중!! 좋은음악 만들께요 ㅎ
Suga & J-HOPE & RapMons, today too we are staying up all night without sleeping!! We'll make good music lol
이 늦은새벽 전쩡꾸기 까지 합세!!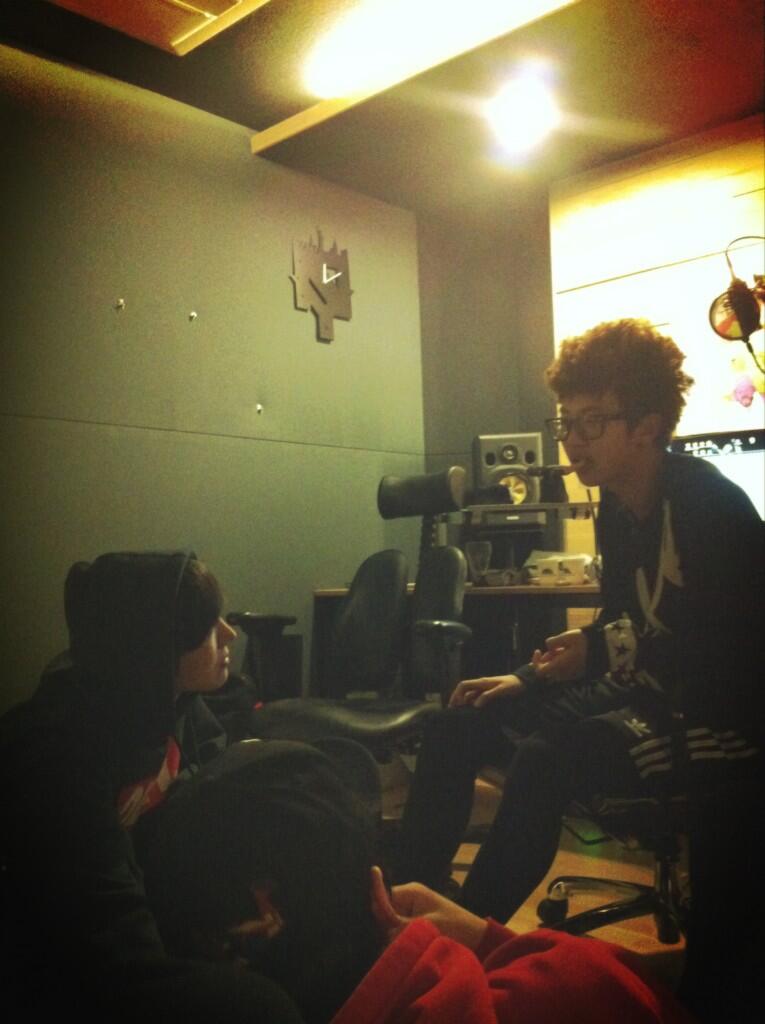 trans by akumanobonnou @ tumblr